Hi, I'm Jessica. I like to write code, build robots, and be outside as much as possible when I'm not doing either of those things.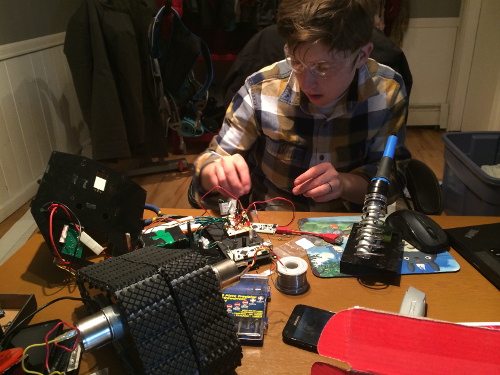 My interest in engineering showed itself early: as a kid, I would take apart old, broken electronics and machines just to see how they worked. My dad, an electrical engineer, encouraged me by teaching me basic circuitry and forcing me to fix my own car when it broke down.

I went to undergrad at Caltech. There, the curriculum gave me a firm foundation in math, physics, mechanical engineering and controls. And it was at Tech that I fell in love with robotics, working on the DARPA Urban Challenge Team: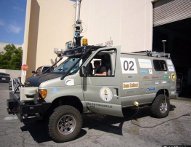 After graduating, I wanted to work for a while before grad school, so I was a software developer by day, and hobby roboticist by night.
At ThoughtWorks, I was lucky enough to learn AGILE software development from those that pioneered the approach. I rapidly got up to speed on coding best practices by pair programming with some of the most wonderful, intelligent coders out there. Later, at GrubHub, I took used this knowledge to help as the company grew from scrappy to IPO; in addition to coding, I led retrospectives, taught Java classes, and created the DevOps team.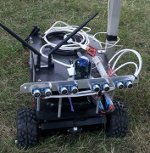 In the evenings and on weekends, I learned about electronics, entered hobby robot competitions, and presented my work to the community.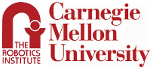 Eventually I decided it was time to go back to school, and was admitted to Carnegie Mellon University, where I earned a masters degree in robotics. In addition to working in Hartmut Geyer's lab, I learned about computer vision, machine learning, educational technology, and more.
After graduating in December of 2014, I came up to Anchorage, Alaska to be with my partner during medical residency and explore the great outdoors. We've both fallen in love with Alaska, and I'm currently looking for opportunities to use what I've learned at CMU to work in the emerging robotics industry here. If you are interested in working with me, please contact me.